Find Cheaper Los Angeles, CA Car Insurance Rates in 2023
Enter your California Auto Insurance zip code below to view companies that have cheap auto insurance rates.
UPDATED: Mar 26, 2020
It's all about you. We want to help you make the right coverage choices.
Advertiser Disclosure: We strive to help you make confident car insurance decisions. Comparison shopping should be easy. We are not affiliated with any one car insurance provider and cannot guarantee quotes from any single provider.
Our insurance industry partnerships don't influence our content. Our opinions are our own. To compare quotes from many different companies please enter your ZIP code on this page to use the free quote tool. The more quotes you compare, the more chances to save.
Editorial Guidelines: We are a free online resource for anyone interested in learning more about auto insurance. Our goal is to be an objective, third-party resource for everything auto insurance related. We update our site regularly, and all content is reviewed by auto insurance experts.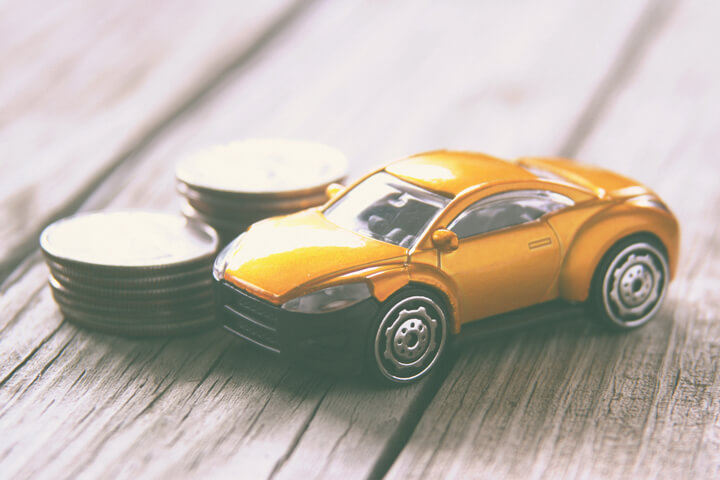 Los Angeles is well known for it's great weather and the glitz of Hollywood, but as most L.A. drivers find out, paying for car insurance can take a sizable chunk out of your monthly budget. What most drivers don't know, however, is that the price they pay for insurance can be minimized by paying attention to a few details on their policy.
But first, let's go over average rates paid by drivers in the Los Angeles metro area.
How Much Does Car Insurance Cost in Los Angeles?
Average auto insurance rates in Los Angeles are approximately $2,240 a year for full coverage. Comprehensive insurance, collision, and liability insurance cost approximately $492, $900, and $597, respectively. A liability-only policy can be purchased for around $58 a month, and the companies who insure the most vehicles are State Farm, Farmers Insurance, and Allstate.
Annual premium for full coverage: $2,394
:
Comprehensive $525
Collision $963
Liability $636
The rates above are based on a 40-year-old driver with a good driving history and insuring an average passenger sedan, so your rates may be substantially different based on your risk profile and the vehicle you're insuring.
Price Range for Los Angeles Auto Insurance
Prices range considerably depending on the coverages you need, with a liability-only policy being the cheapest at about $700 a year.  The rate depends on the type of vehicle you drive, however, as larger trucks and high-performance vehicles tend to have higher liability rates.
If you need high-risk insurance, you'll pay considerably more at an estimated $403 a month. Drivers with serious violations like DUI or driving on a suspended or revoked license may be required to buy high-risk or 'non-standard' coverage, which costs much more than the average preferred policy.
Liability Only $750
Full Coverage $2,394
High Risk $5,178
If you're are under the age of 20, the high-risk rate shown above may even be a bargain. Teenage drivers pay the highest insurance rates of all risk categories, almost $700 a month, as the chart below demonstrates.
Obviously there are ways to help prevent high car insurance prices, such as only insuring your teen's vehicle for liability coverage, or being a safe driver and not having to purchase high-risk insurance.
Policy discounts can help drivers save money, and each company offers slightly different discounts. The more discounts you qualify for, the lower your rate will be. The cheapest rates are generally reserved for middle-age drivers who own a home, insure their home and auto with the same company, insure multiple vehicles on the same policy, have no prior coverage lapses, and are accident-free and claim-free.
Factors that Impact Car Insurance Prices in Los Angeles
Every wonder how car insurance companies determine the rates you pay? Every company uses a slightly different formula based on many different factors like your driving record, where you live, and the vehicle you drive. The ones listed below contribute the most to your final premium.

Free Auto Insurance Comparison
Enter your zip code below to view companies that have cheap auto insurance rates.
Secured with SHA-256 Encryption
Where you live in Los Angeles
Different parts of the city have very different rates for car insurance, which is not surprising given that L.A. has some of the worst traffic in the United States. Areas like Beverly Hills, Hollywood, Glendale, and even down into Inglewood tend to have slightly higher rates. Eastern parts of the city closer to Alhambra and Pasadena tend to have lower rates.
The best way to find out exactly how much car insurance costs in your neighborhood is to get some quotes based on your L.A. zip code. Enter your zip code in the field below to view companies that have low online rate quotes.
Enter your California zip code below to view companies that have cheap auto insurance rates.
The type of vehicle you drive
If you prefer performance over frugality, you'll pay much more for car insurance. In most cases, the higher the performance of the vehicle, the more it will cost for coverage. But it's more than just sheer horsepower or 0 to 60 times that are considered. The safety features and frequency of liability claims also play a part.
The table below shows some example rates for some of the more popular vehicles sold in L.A.
Los Angeles Car Insurance Rates for Popular Vehicles
Make and Model
Annual Premium
Monthly Premium
Chevrolet Silverado
$2,538
$212
Dodge Ram
$2,610
$218
Ford Escape
$2,001
$167
Ford Focus
$2,325
$194
Ford Fusion
$2,547
$212
Ford F-150
$2,259
$188
GMC Acadia
$2,214
$185
GMC Sierra
$2,496
$208
Honda Accord
$2,241
$187
Honda Civic
$2,628
$219
Honda CR-V
$1,947
$162
Honda Pilot
$2,283
$190
Hyundai Sonata
$2,439
$203
Kia Optima
$2,484
$207
Nissan Altima
$2,472
$206
Nissan Rogue
$2,415
$201
Toyota Camry
$2,448
$204
Toyota Corolla
$2,394
$200
Toyota Prius
$2,229
$186
Toyota RAV4
$2,265
$189
Get Rates for Your Vehicle Go
These rates make the assumptions of a good driving record and full coverage with $500 deductibles, so the rates you'll pay could be more or less depending on your own coverage needs.
Your driving record
Drivers with no at-fault accidents or violations pay lower rates than those who have imperfect motor vehicle reports. Some companies will let your first minor ticket slide, but some will sock you with a rate hike with even one speeding ticket.
The chart below shows how driving violations can increase car insurance rates for Los Angeles drivers.
If a company surcharges for the first offense, drivers could potentially see an increase of over $1,000 a year for young drivers. Receive a second ticket and rates could climb an additional $58 a month on average.
Major violations like DUI, reckless driving, driving without insurance, or driving on a suspended license can increase your rates sky high. At this level, you could potentially be looking at a policy cancellation notice from your company. This is the point where drivers may be forced to buy 'non-standard' or 'high-risk' insurance from a company that specializes in those risks.
Your insurance company
Obviously, car insurance rates are entirely dependent on the company you buy your policy from. Get price quotes from ten companies and you'll get ten different prices. It's not possible to say one company is cheapest, as each one has a different set of rating criteria that determines the policy premium.
The table below shows the ten auto insurance companies who insure the most drivers in the state of California. The rates are averages for the entire state, not just for Los Angeles.
Top Ten California Car Insurance Companies
Rank
Company
Market Share
Average Rate
1
State Farm
14.45%
$1,716
2
Farmers Insurance
12.45%
$1,986
3
Allstate
8.74%
$1,528
4
Mercury General
8.27%
$1,518
5
Auto Club
8.11%
$2,526
6
Geico
7.81%
$1,544
7
CSAA
6.58%
$1,210
8
USAA
4.49%
$1,132
9
Progressive
4.17%
$1,527
10
Liberty Mutual
3.40%
$2,241
Get Your Rates Go
Source: National Association of Insurance Commissioners (NAIC) 2015 Market Share Report and The Zebra
How to Save Money on Los Angeles Car Insurance
Based on the data above, it should be easy to see that car insurance rates in L.A. have a wide range based on a lot of factors. Price variation aside, there are some ways drivers can mitigate price increases or even proactively reduce the cost of coverage.
Safe drivers pay less for insurance, so lay off the gas pedal, put down the cell phone, and even take a driver safety course to earn a discount
If you have adequate savings, consider raising your comprehensive and collision deductibles
If you own a home or rent, buying your home or renters policy from the same company as your auto insurance can earn a discount
Ask your company or agent if you qualify for any occupational or association discounts
If you're a safe driver and your company offers a telematics device like Progressive's Snapshot, you could save money by allowing your driving habits to be tracked
Do not allow your coverage to lapse, as most companies charge more when drivers have gaps in coverage
Most importantly, shop around! It doesn't cost anything to get price quotes, so compare rates at LEAST every other year to make sure you're not overpaying
Rates by Driver Age
Los Angeles Insurance Rates by Driver Age

| Driver Age | Premium |
| --- | --- |
| 16 | $8,844 |
| 20 | $5,532 |
| 30 | $2,508 |
| 40 | $2,394 |
| 50 | $2,184 |
| 60 | $2,148 |
Full coverage, $500 deductibles
Rates by Deductible
Insurance Rates with Different Deductibles

| Deductible | Premium |
| --- | --- |
| $100 | $3,051 |
| $250 | $2,748 |
| $500 | $2,394 |
| $1,000 | $2,055 |
Full coverage, driver age 40
Rates by Liability Limit
Insurance Rates with Different Liability Limits

| Liability Limit | Premium |
| --- | --- |
| 30/60 | $2,394 |
| 50/100 | $2,521 |
| 100/300 | $2,680 |
| 250/500 | $3,094 |
| 100 CSL | $2,585 |
| 300 CSL | $2,935 |
| 500 CSL | $3,189 |
Full coverage, driver age 40
Rates for High Risk Drivers
Insurance Rates for High Risk Drivers

| Age | Premium |
| --- | --- |
| 16 | $12,630 |
| 20 | $8,790 |
| 30 | $5,301 |
| 40 | $5,178 |
| 50 | $4,941 |
| 60 | $4,896 |
Full coverage, $500 deductibles, two speeding tickets, and one at-fault accident
If a financial responsibility filing is required, the additional charge below may also apply.
Potential Rate Discounts
If you qualify for discounts, you may save the amounts shown below.
| Discount | Savings |
| --- | --- |
| Multi-policy | $127 |
| Multi-vehicle | $124 |
| Homeowner | $34 |
| 5-yr Accident Free | $179 |
| 5-yr Claim Free | $154 |
| Paid in Full/EFT | $112 |
| Advance Quote | $119 |
| Online Quote | $170 |
| Total Discounts | $1,019 |
Rate after discounts
$1,375
Discounts are estimated and may not be available from every company or in every state.
Compare Rates Now
Find companies with the cheapest rates in Los Angeles